There's no better time for businesses to consider an online reputation management strategy than right now.
It's an unusual time for businesses, and more specifically marketing teams, right now as many have found themselves in one of two situations:

On one hand, there are those who are in crisis management mode trying to navigate their business through the current pandemic. Alternatively, there are marketers who have found themselves with some extra time to work on a project that's been on the back-burner.

To the businesses in both camps, what if I were to tell you there's a solution that addresses the concerns of crisis management as well planning ahead for the future growth and success of your company?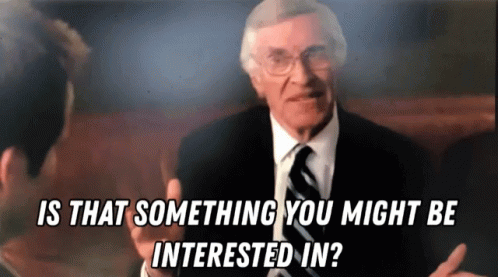 The solution I'm talking about is online reputation management. You may be familiar with this term, and even working on some of the elements that factor into your company's online reputation without knowing.
The issue many businesses face is simple: maintaining a positive online reputation takes a lot of work and industry knowledge for internal marketing teams. The task is exponentially more difficult for those without an online reputation management software provider.
Here is what businesses gain from practicing online reputation management.
Build Trust and Credibility Through Transparency
We have dozens of options to choose from when searching online for the products, services, or providers we need. With so many choices at our disposal, businesses without basic information available to view are quickly dismissed.
This is why having your directory listings in place across essential platforms such as Google My Business, Facebook, and Yelp is critical in building the trust and credibility required to attract new customers.
In fact, businesses that claim their directory listings on multiple listing platforms earn 58% more revenue on average.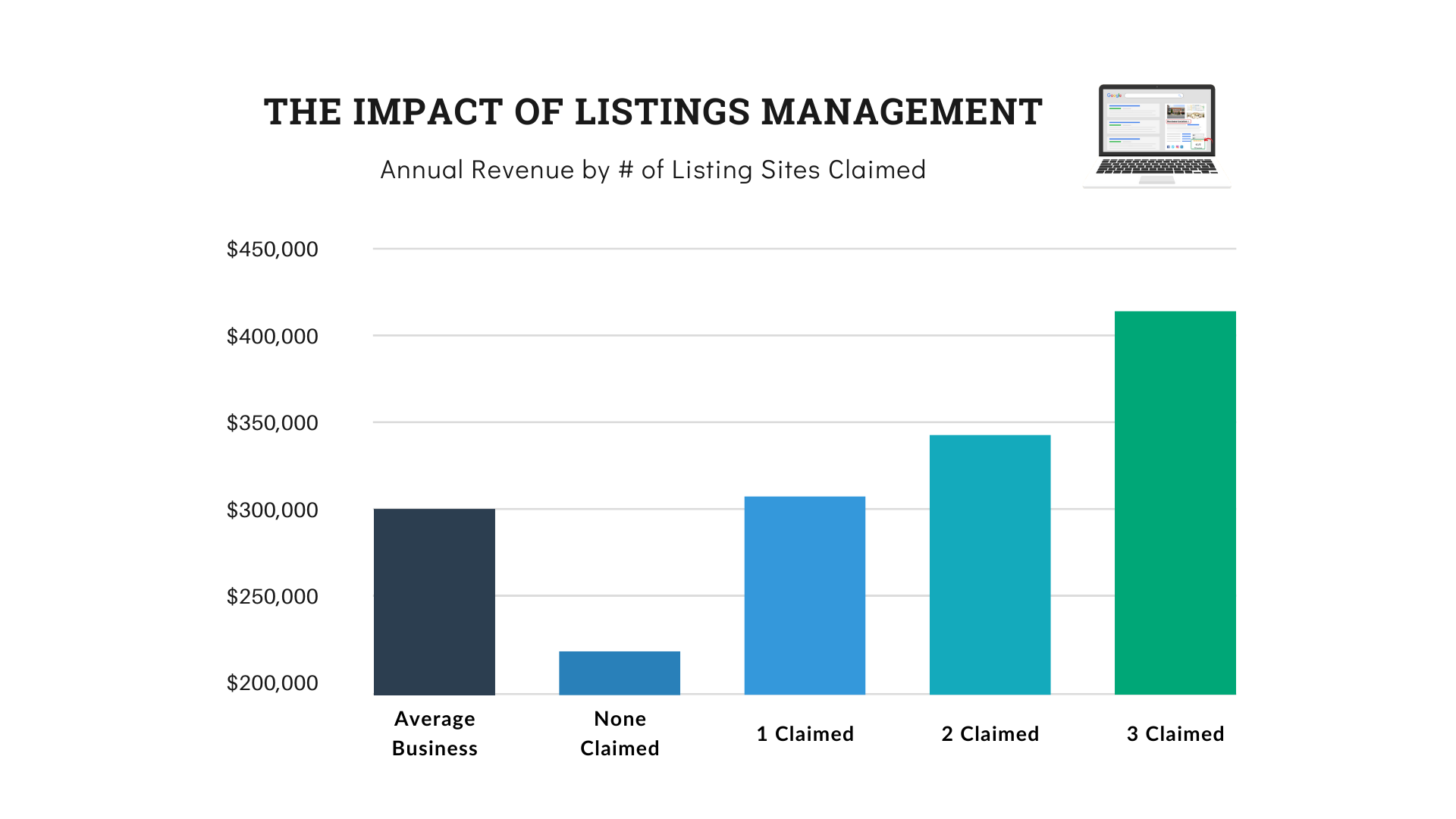 Maximize Your Online Presence
Improving SEO is something on the top of wish lists for most companies, but the problem is many feel overwhelmed by not knowing where to start. Practicing online reputation management greatly enhances your online presence and there is data to prove it.
According to a recent survey, Google My Business Signals, including proximity, categories, and keywords in business title among other factors account for 25% of the search engine decision-making process. Also, Review Signals, such as online review quantity, online review velocity, and online review diversity account for an additional 15% of the search engine decision making process.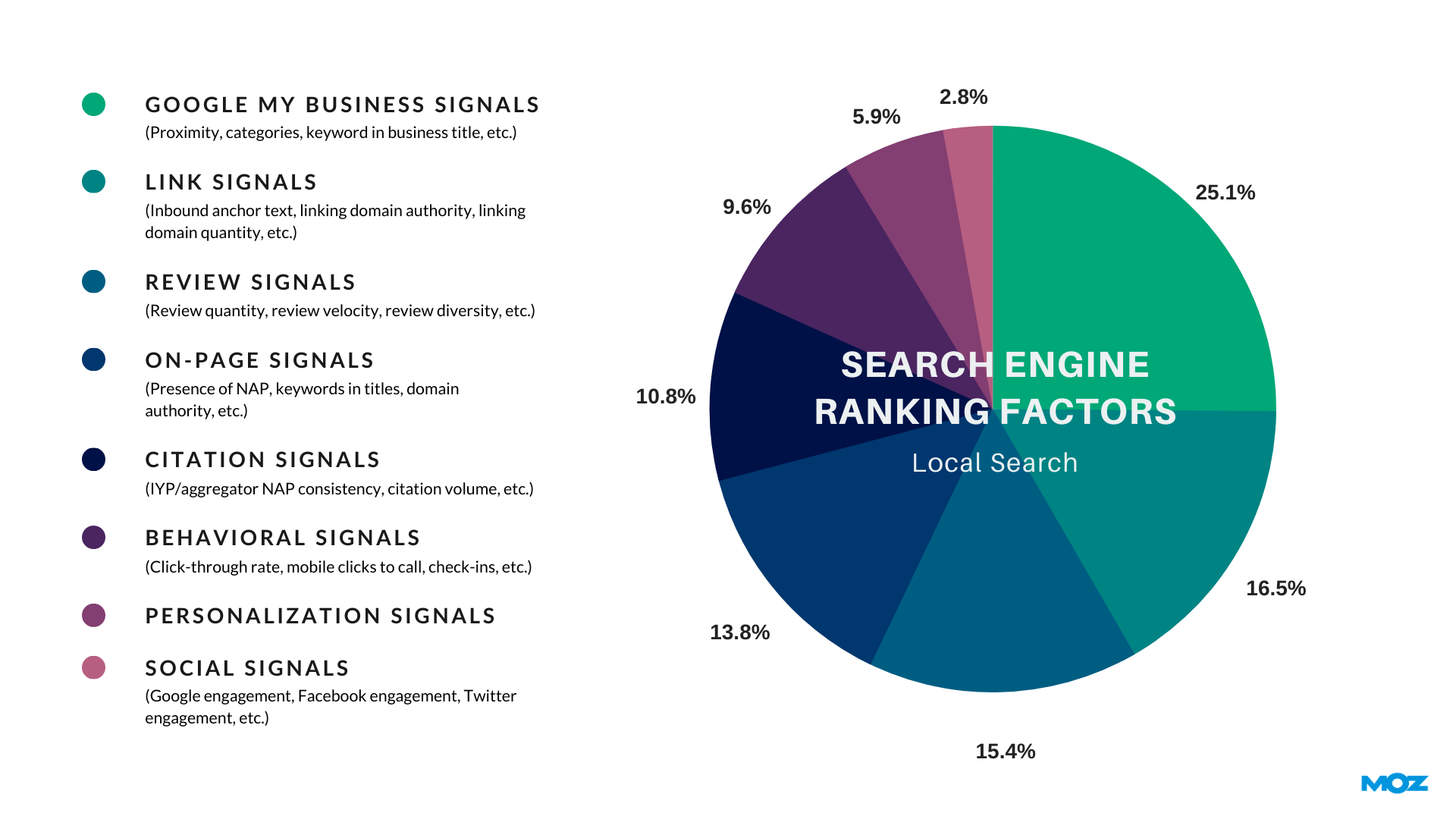 So, what does this mean for businesses? In partnering with an online reputation software provider, businesses have a tremendous head start on their competition when it comes to SEO rankings.
That's because having the directory listings in place across several platforms and an automated process that generates genuine online reviews, businesses have nearly 50% of the SEO ranking factors completely covered.
Attract New Customers and Increase Profits
Finally, and most importantly, online reputation management is the greatest source of high-quality lead generation.
With directory listings in place and online reviews coming in frequently, prospective customers can easily find your business.
Now that you have their attention, these platforms where your reviews and listings live, such as Google, Facebook, and Yelp, can help you get in touch with customers on the phone, through messaging platforms, and even book appointments immediately without having to visit another page. You can also direct customers to your own booking platform within these panels if that is preferred.
There are several additional benefits of having online reviews and the increased star ratings your business will receive.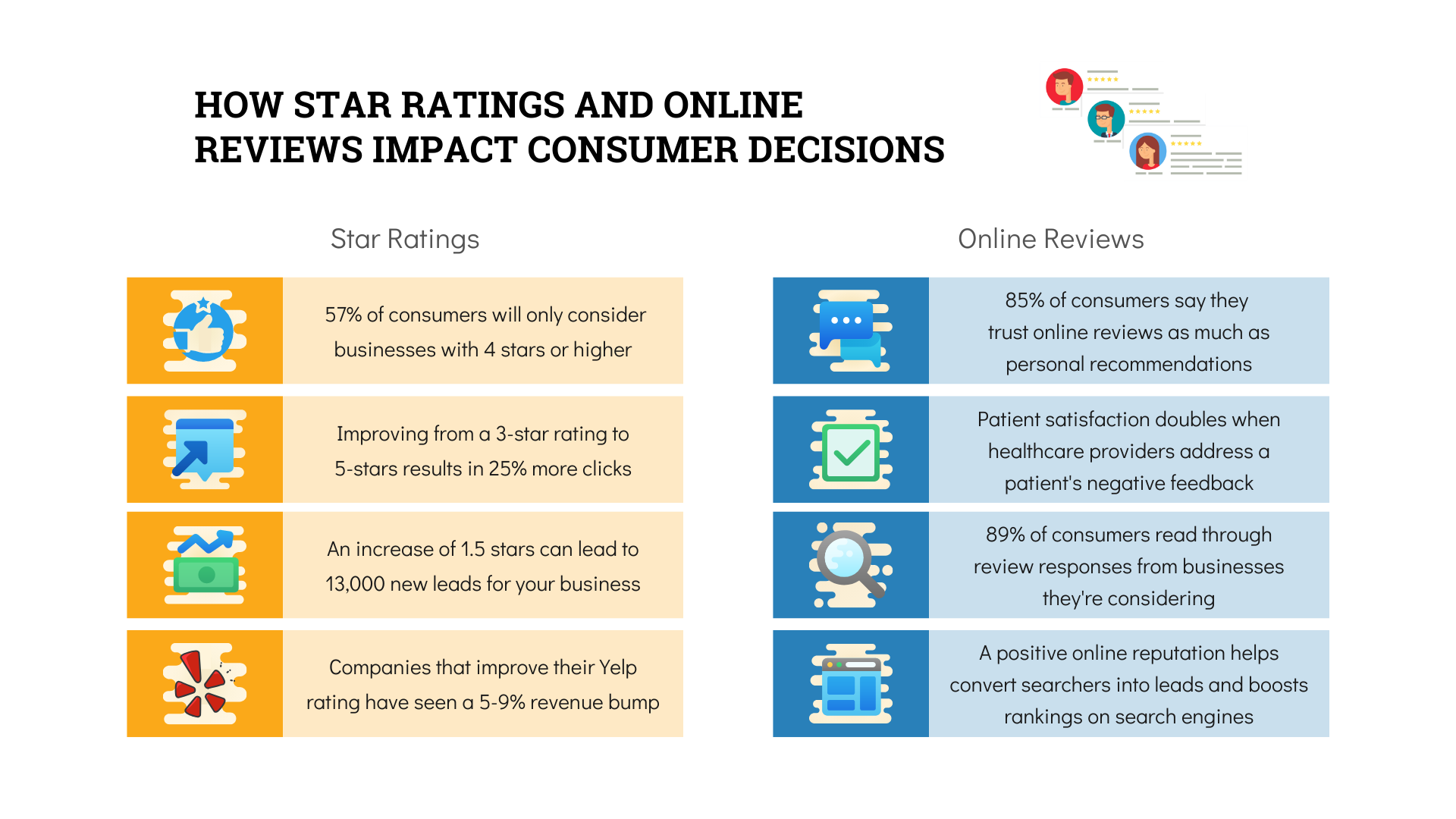 XAmplifier online reputation management tools, as well as industry expertise, helps businesses not only navigate their way through tough times, but also can produce significant revenue gains for companies looking to be proactive about their reputation.
Enter your information below to get started on improving your online reputation today.